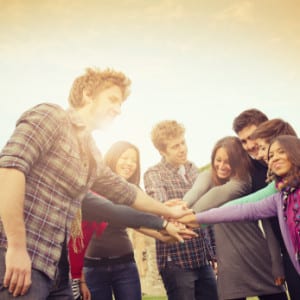 Boston Harbor Community Church exists to impact the world with God's love by living in authentic Christian community & by providing opportunities to become fully devoted Christ followers. Our passion is for Boston Harbor CC to have the greatest possible impact for God's kingdom. Our mission is to compassionately reach out to our community, city, and world, by serving in a greater capacity.
How is this accomplished?
By providing life changing worship & discipleship.
Developing services, discipleship, & outreach opportunities by serving our community, reaching into the North End, Charlestown, & Boston through benevolence ministries, life groups, and every means possible.
To nurture people in their faith journey.
When someone becomes a Christ follower, it is only the beginning. We focus on a discipleship strategy that grows people. Ministry leadership will lead the way by facilitating the preparation of members for works of service through spiritual gifts, mentoring, and serving. With God's help, we want to build a church that can carry the ministry responsibility with continuity & excellence, and prepare more members to serve effectively.
To serve beyond ourselves.
Jesus said "Go into the entire world". We see ourselves as servants and laborers in a field that does not belong to us. Our goal is to respond to local, national, and international opportunities in practical ways that meet needs. We encourage every member of Boston Harbor CC to invest their time, talent and resources to make this happen.
We want to invest in something that is going to outlast us & will impact our world with God's love to the greatest measure. It is time to run.